Doctor Brace Actiman Men's Compression Socks In 20 30 mmHg
Regular price

$79.99

Sale price

$51.99
How To Measure

To find your compression socks size:
1. Click on the sizing guide link above, just below the size options
2. Follow the steps in our tutorial about How To Measure For Compression Stockings

This video is also available at the bottom of this page.
How To Buy

1. Choose your compression socks according to your gender

2. Choose the compression socks with the right compression grade

3. Pick your desired length between knee-high, thigh-high, or pantyhose style

4. Take your compression stocking measurement (see the above tab for more details)

5. Choose your colors

6. Select your quantity

7. Click on Add To Cart Button and continue shopping other styles, or Click on Buy It Now Button if you are ready to go to the Checkout Page

8. At Checkout: enter your details, including the shipping method, and follow the steps to complete your payment
Shipping information
Returns information
Share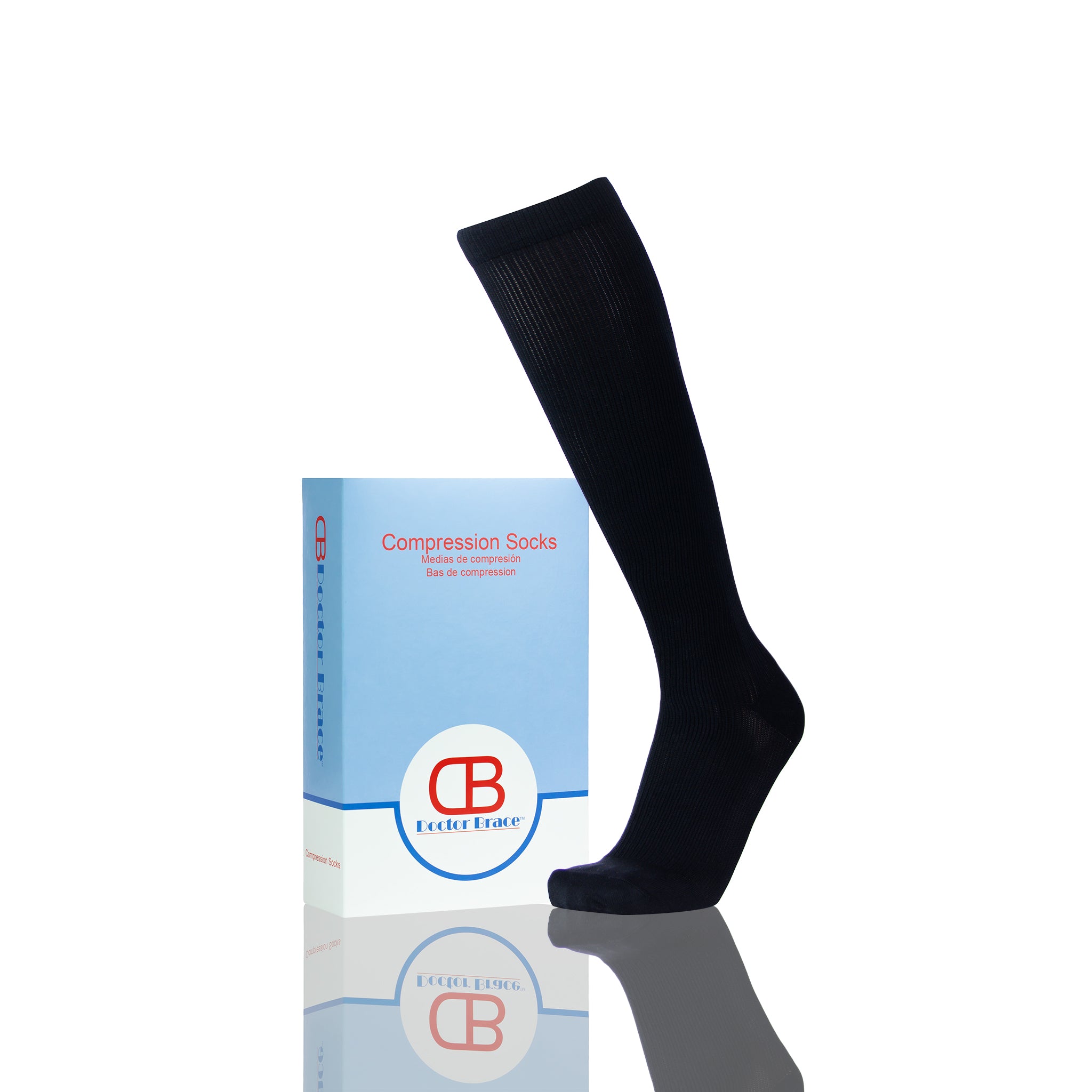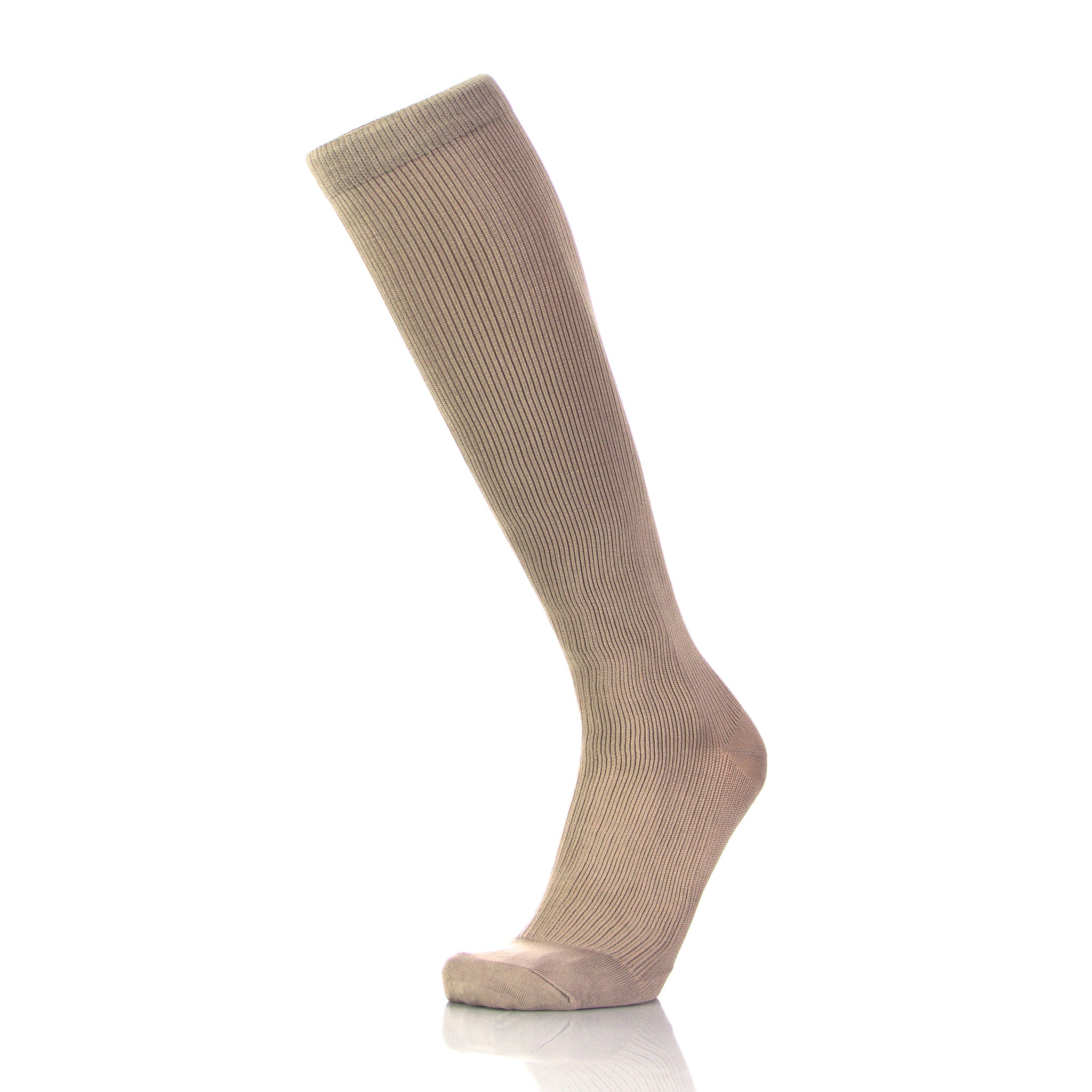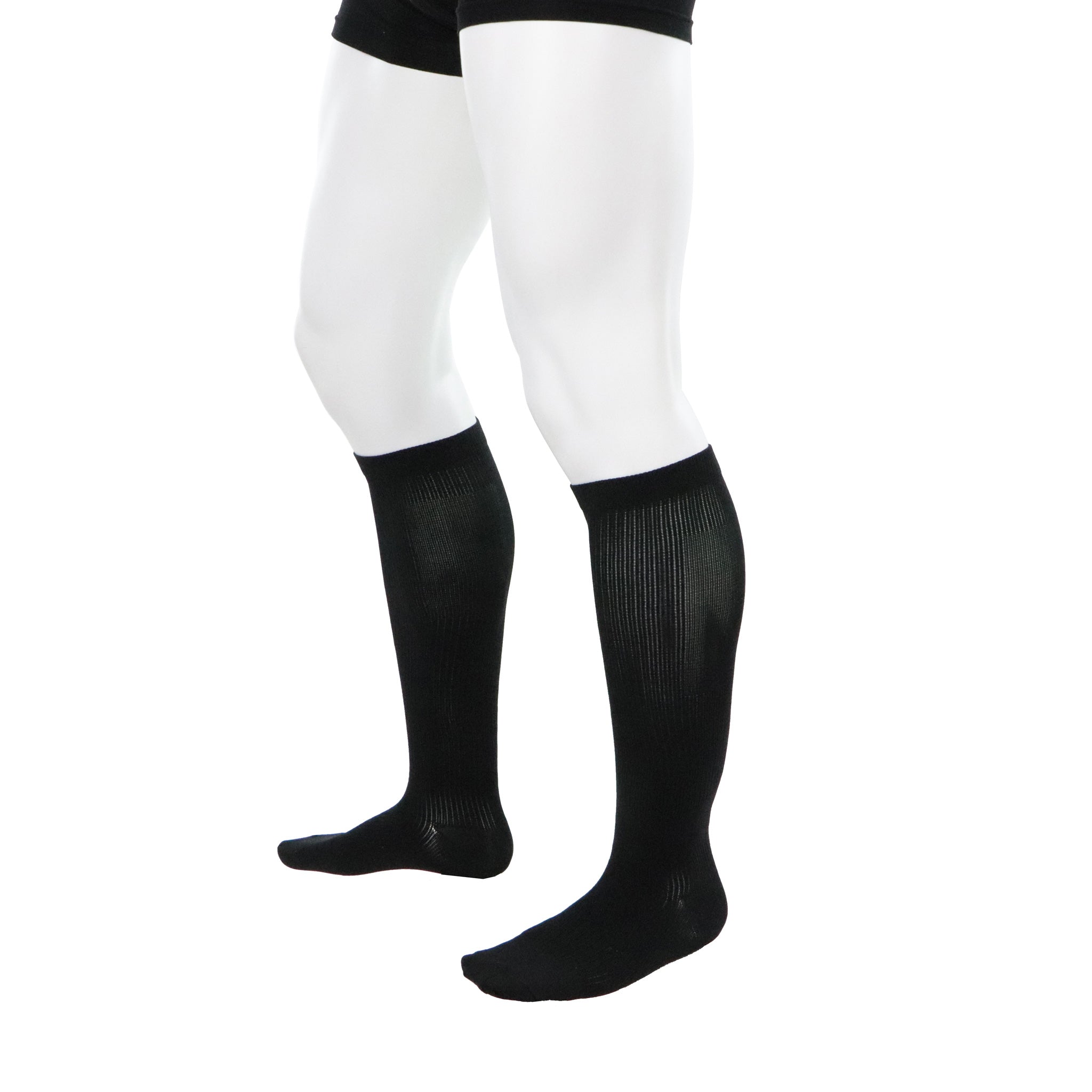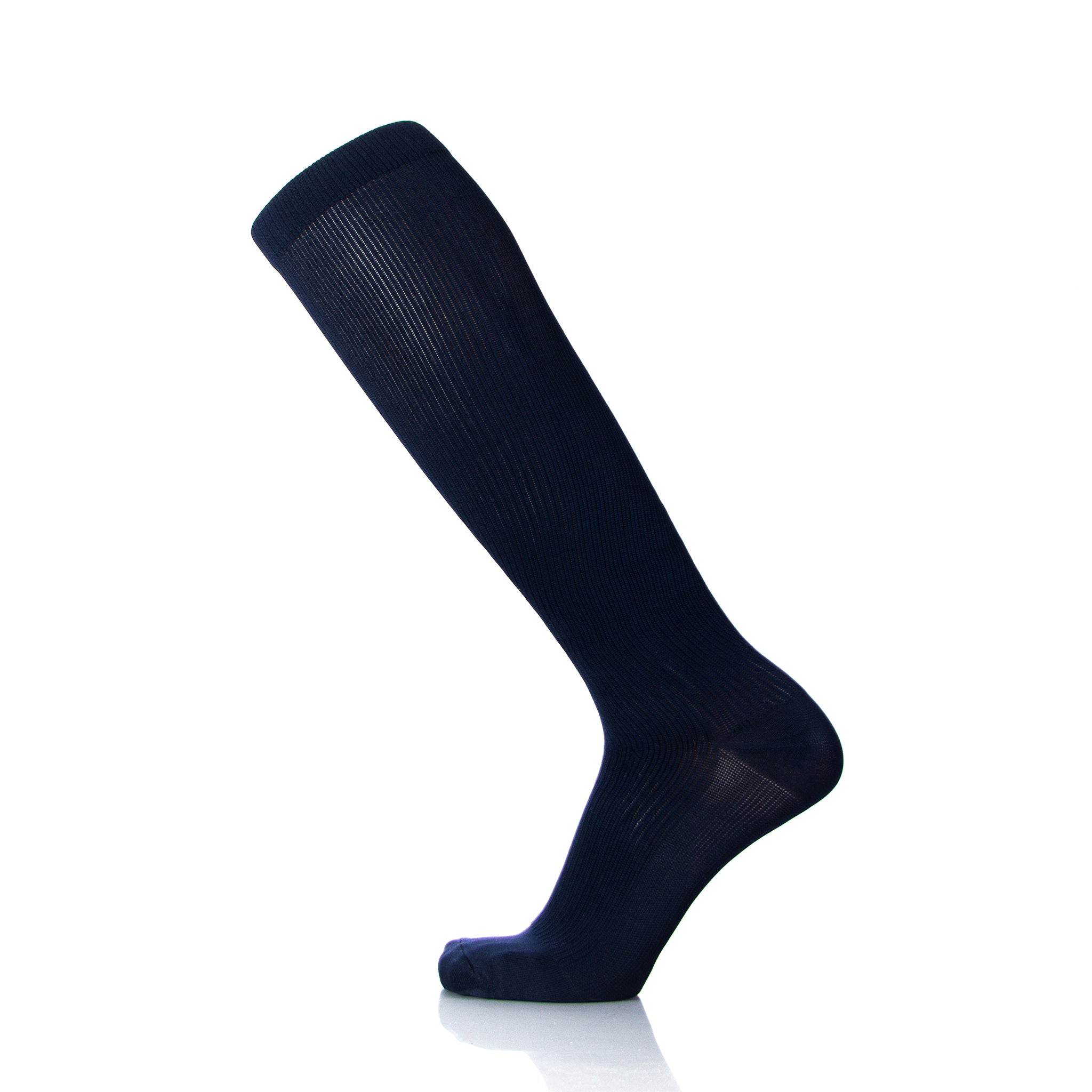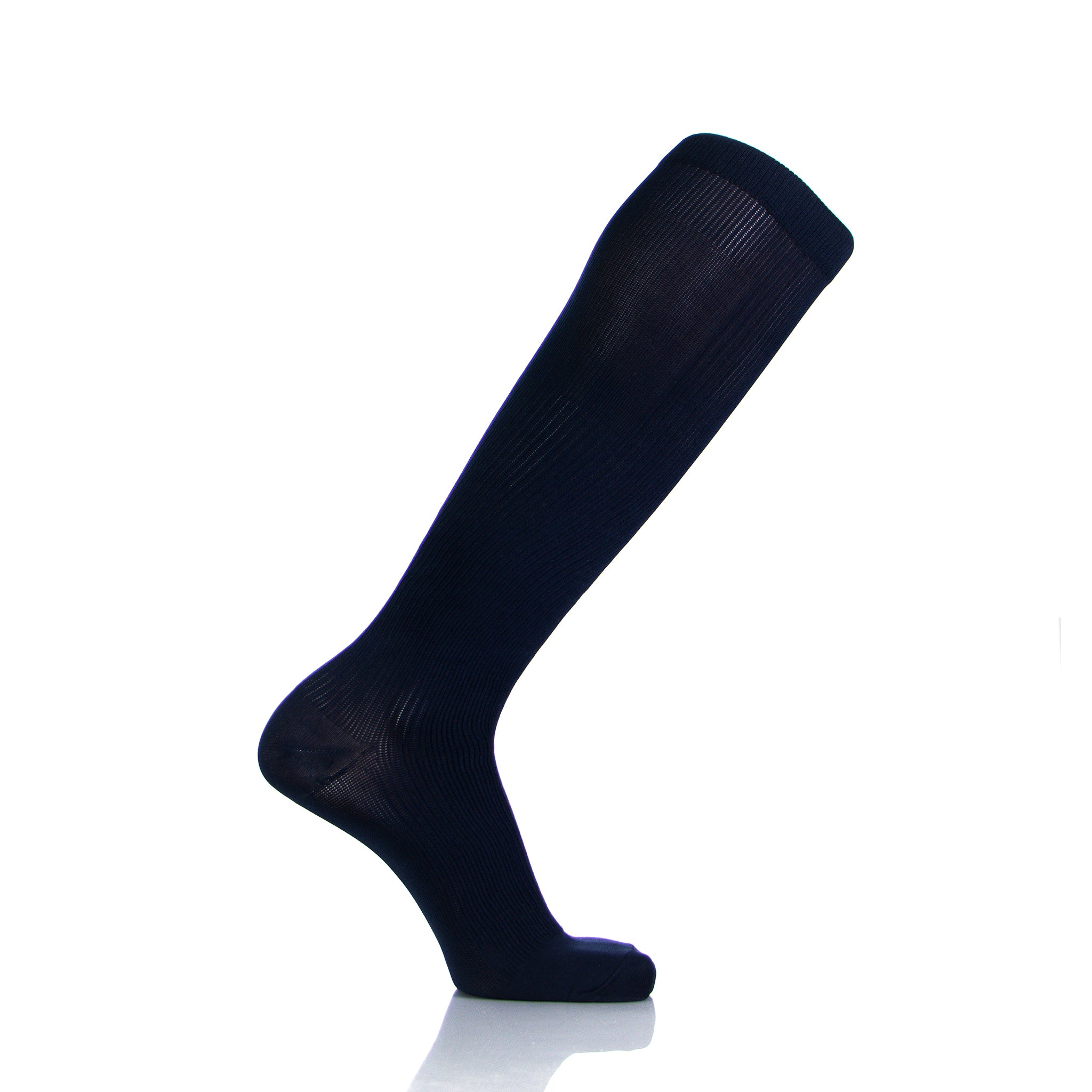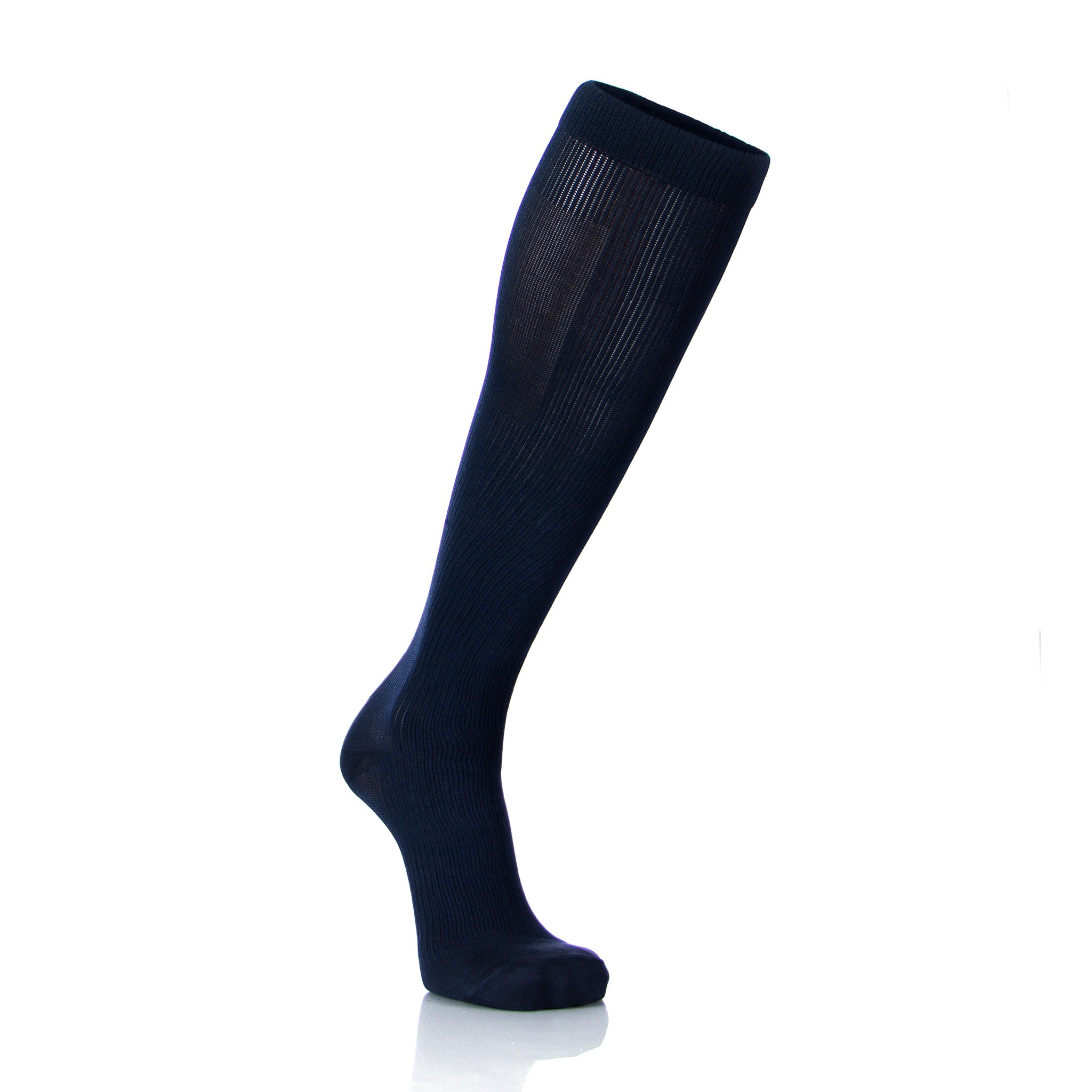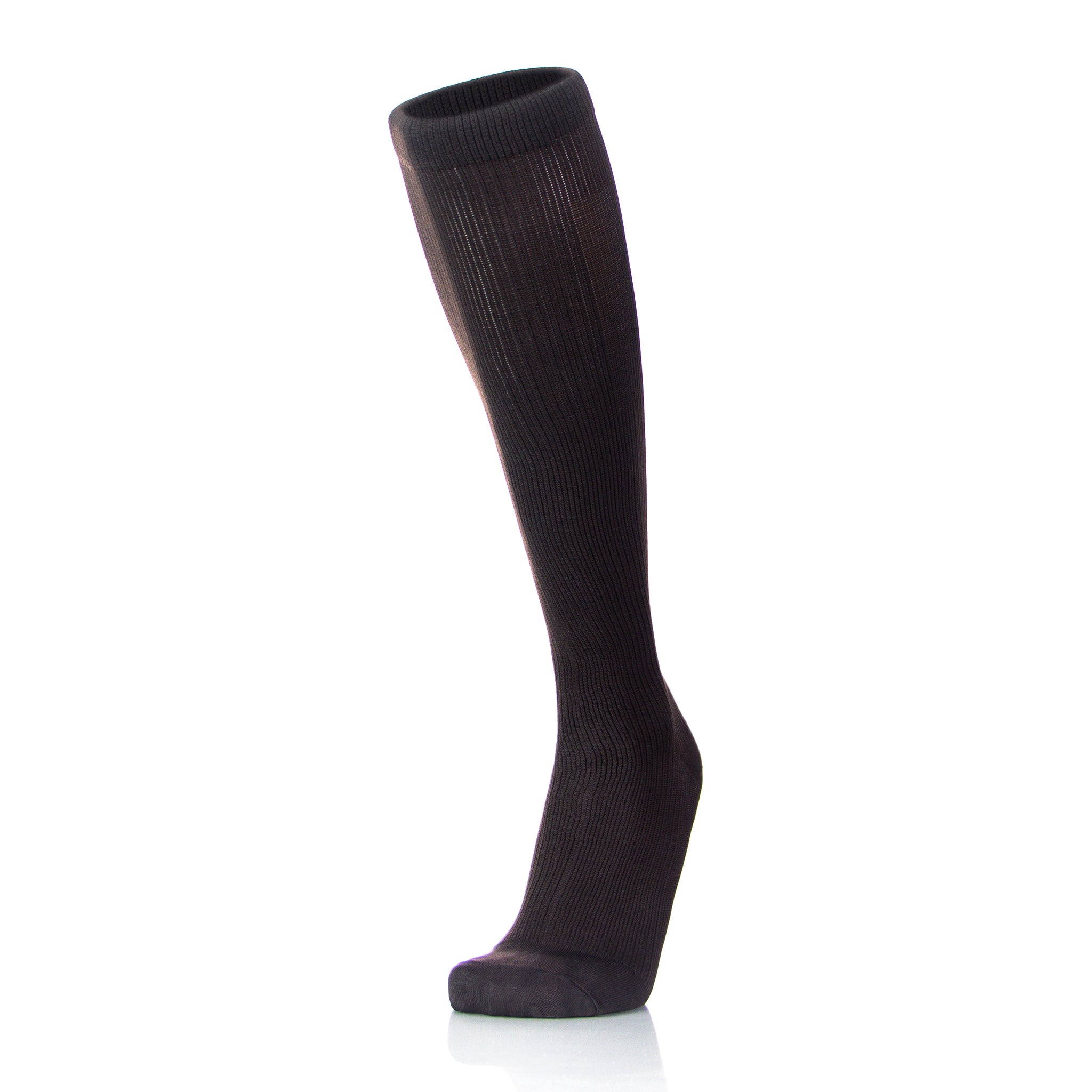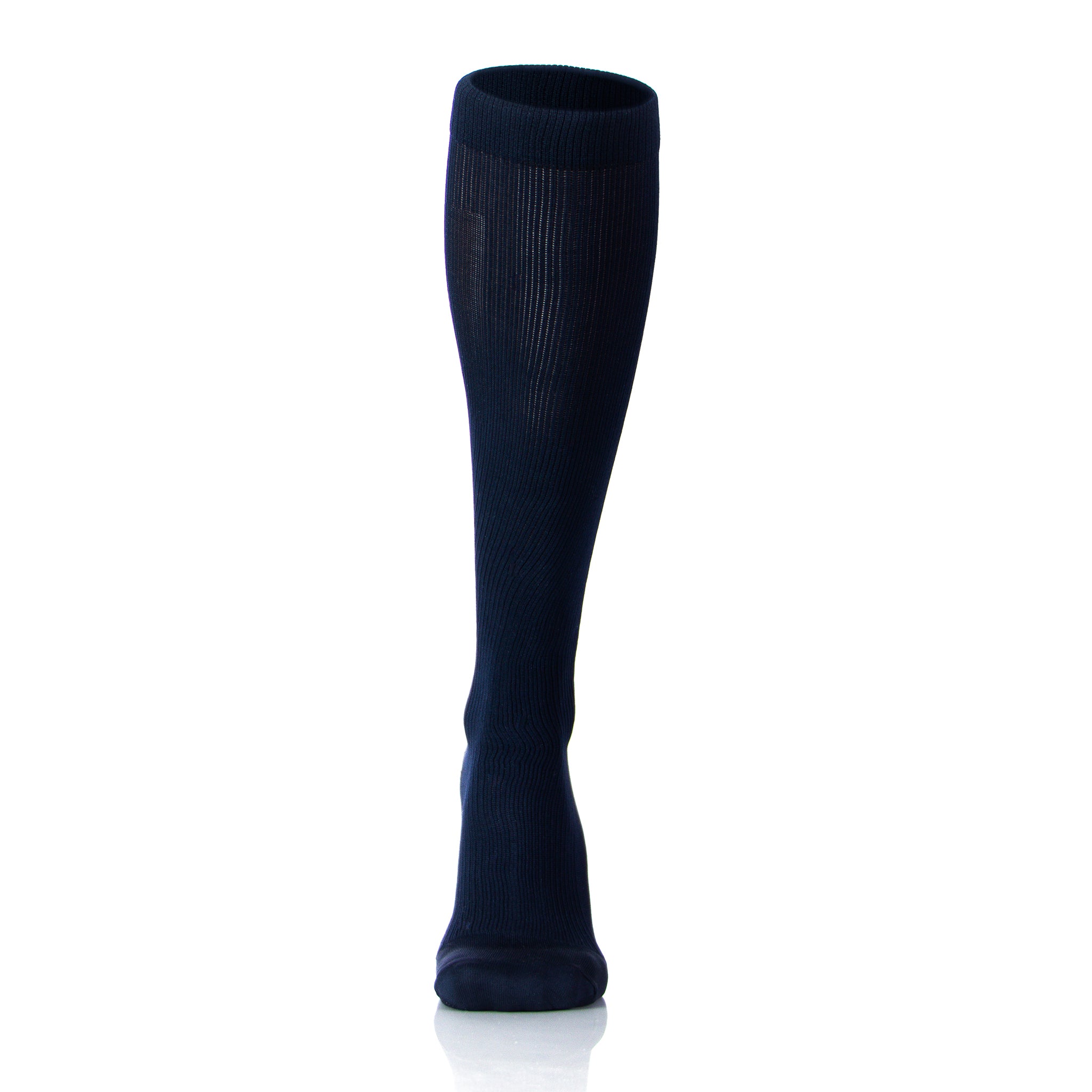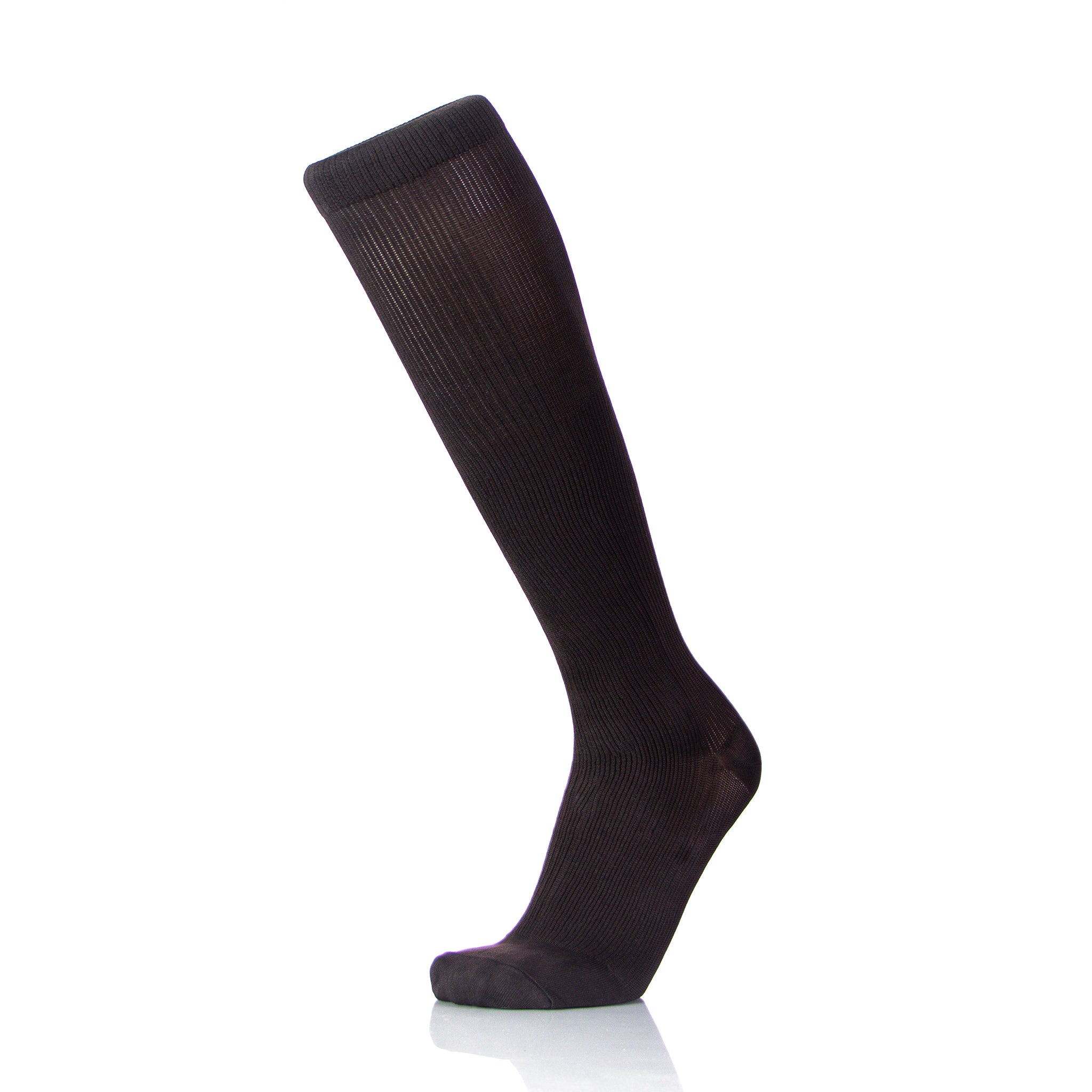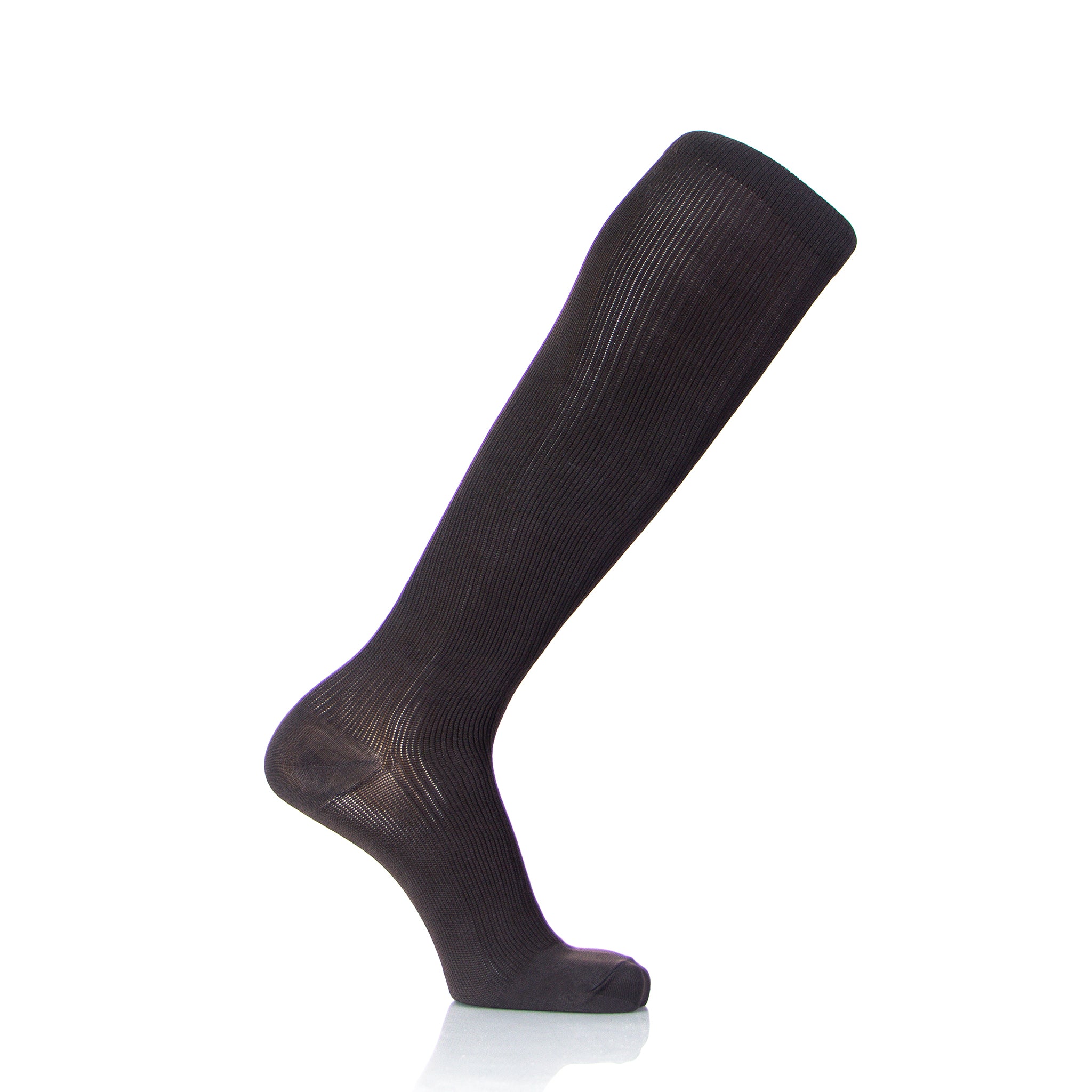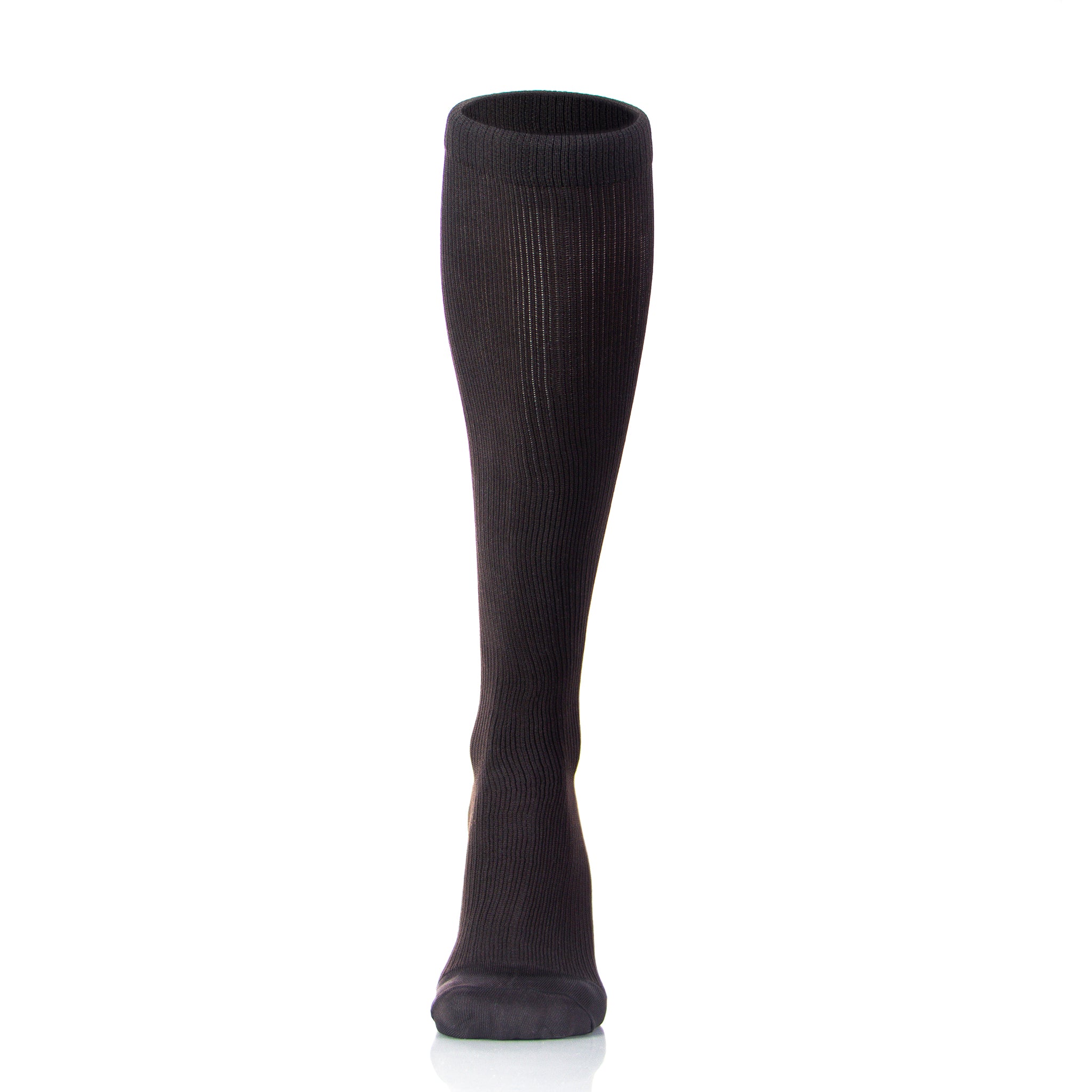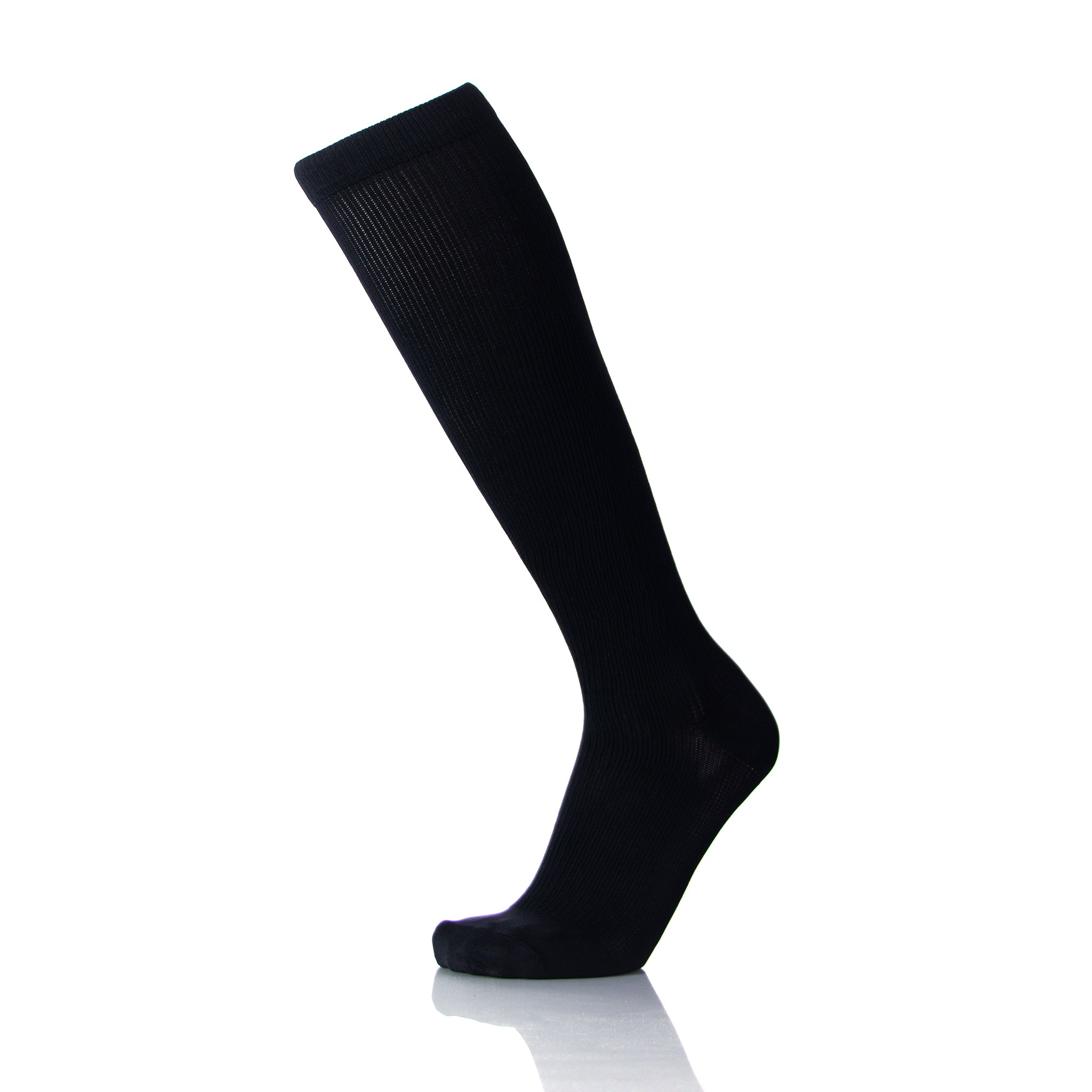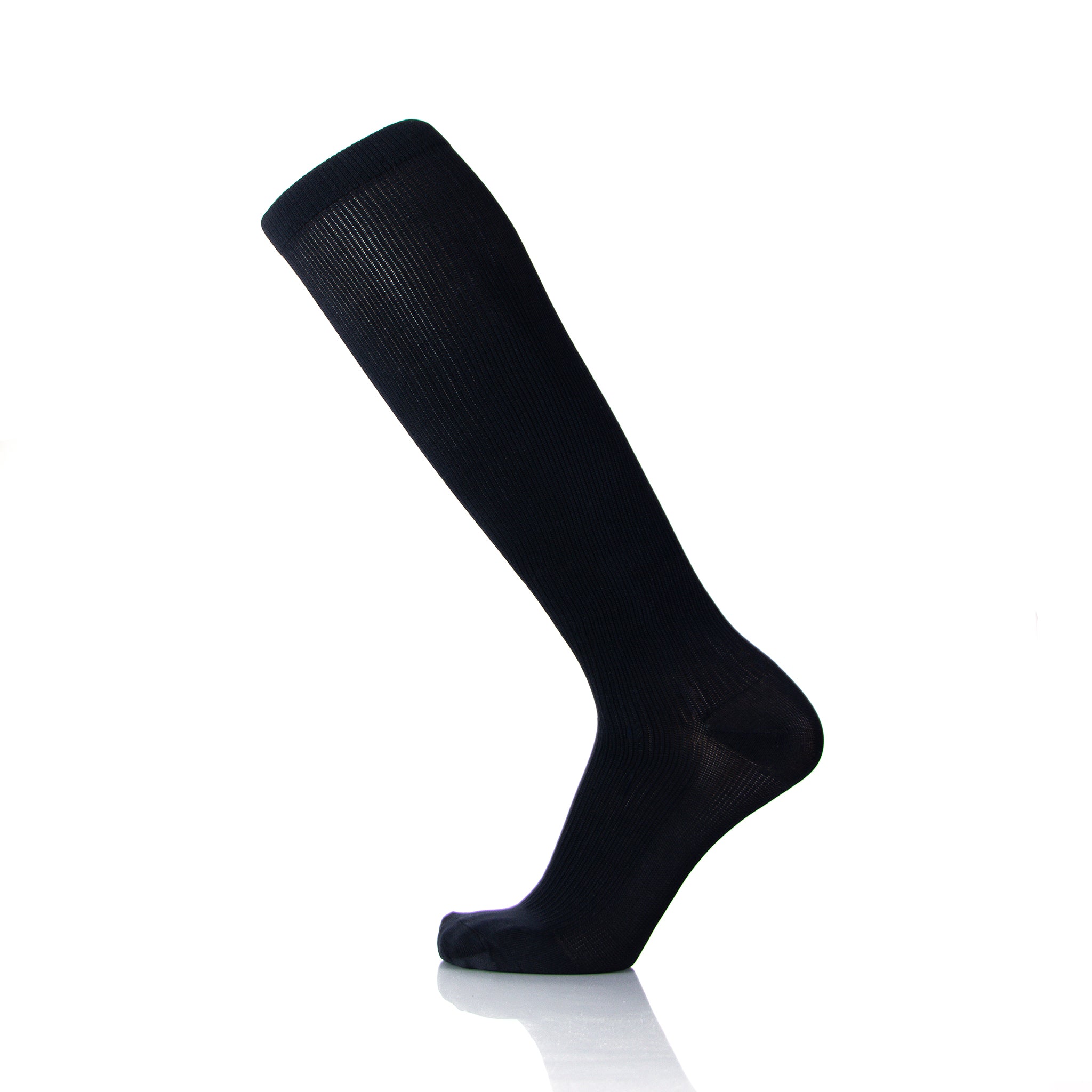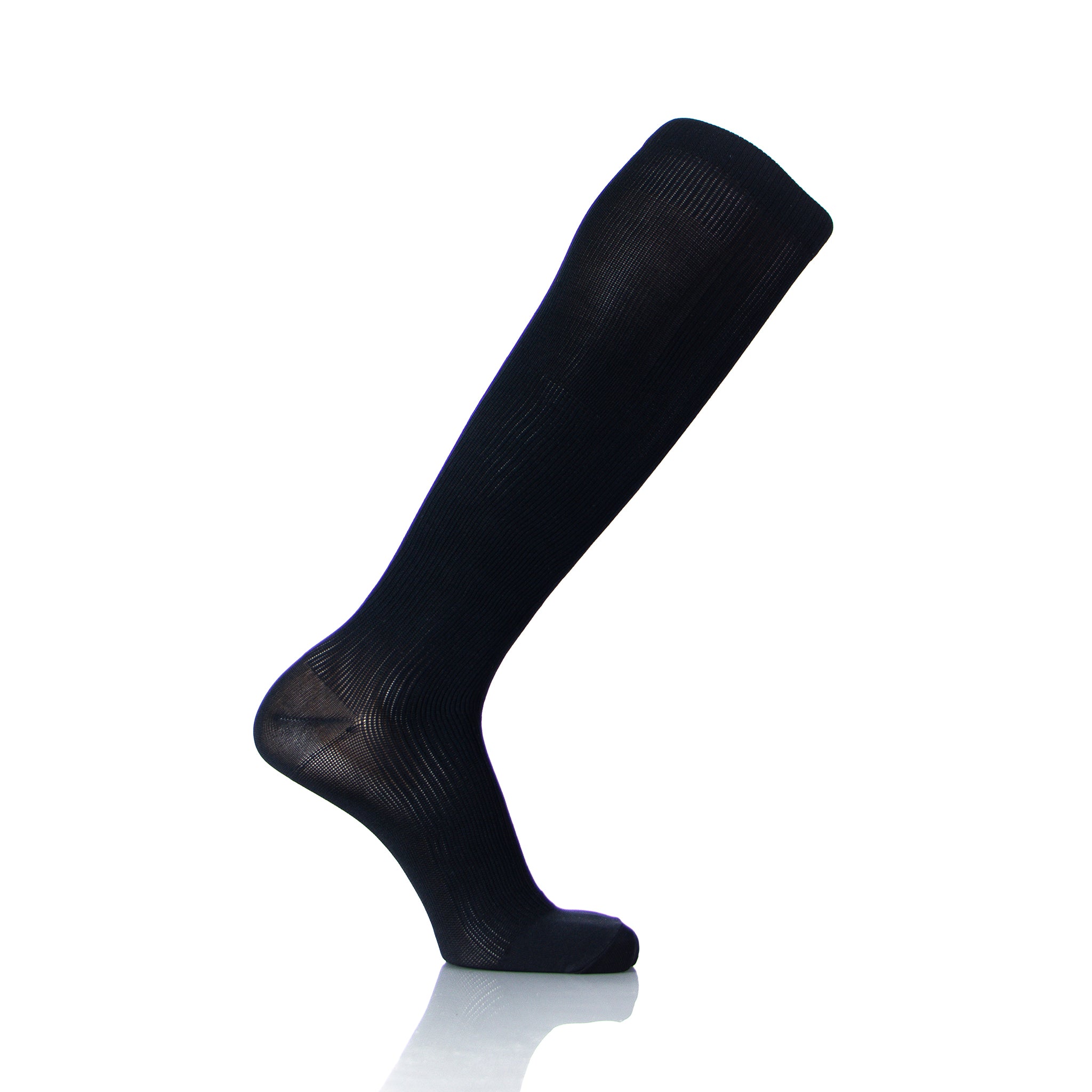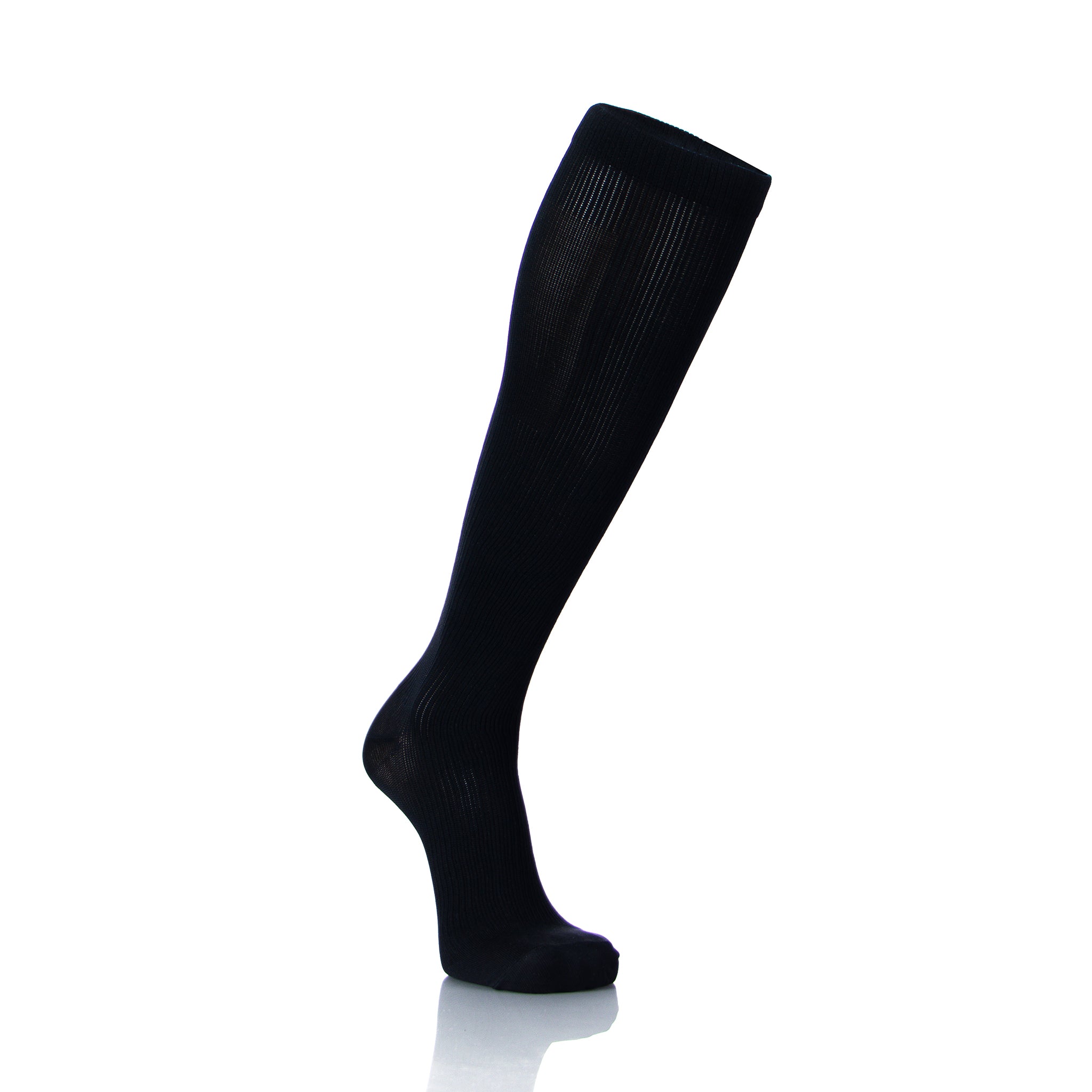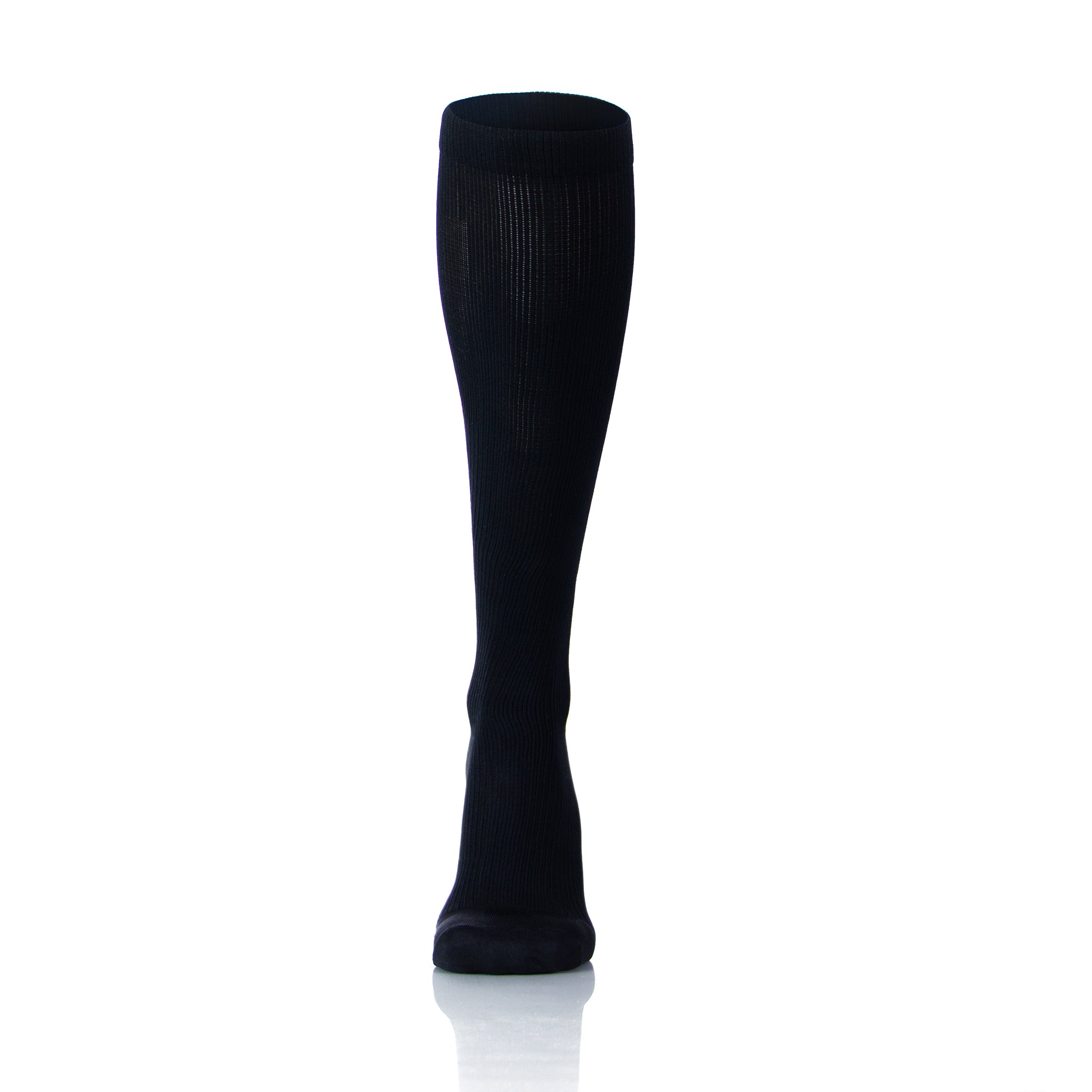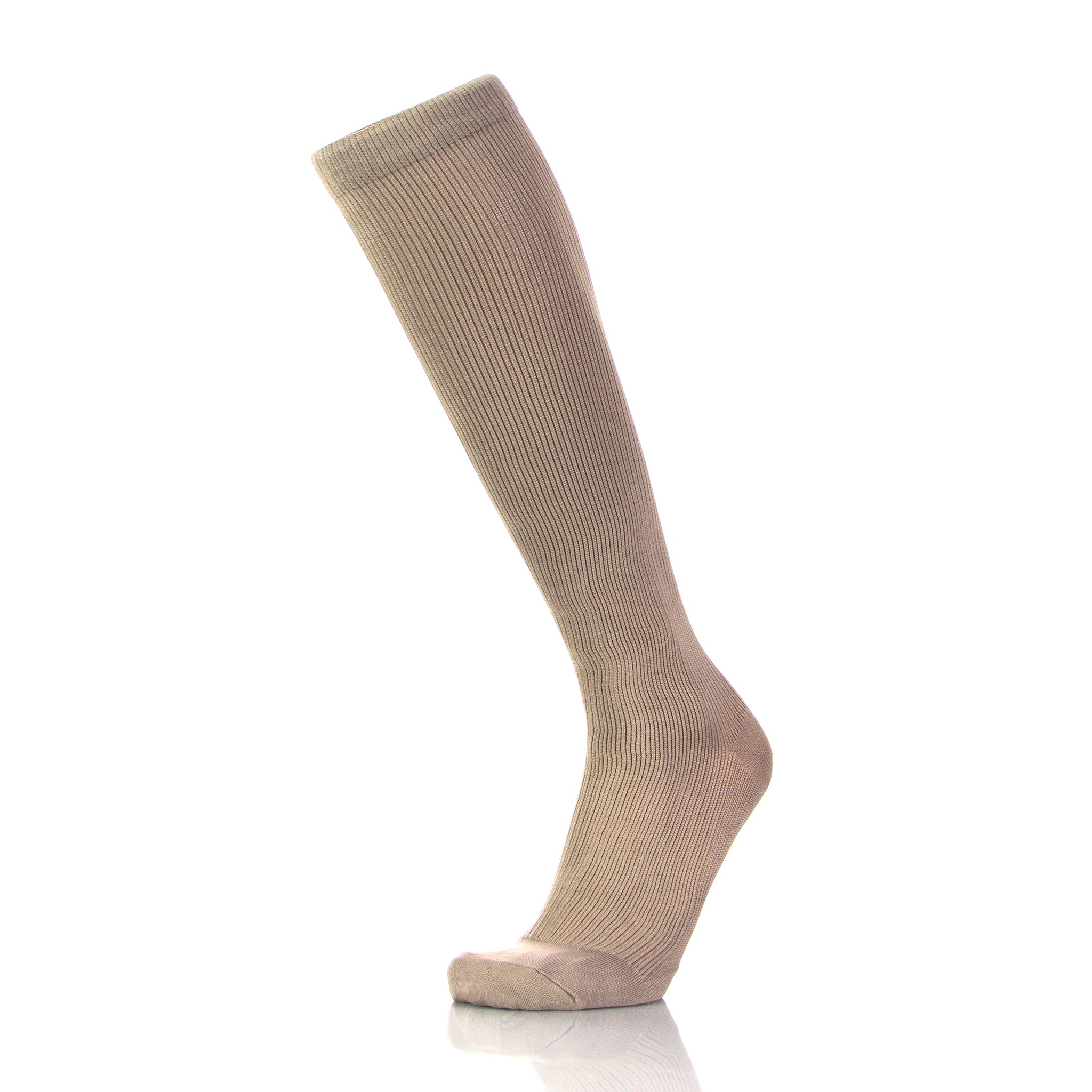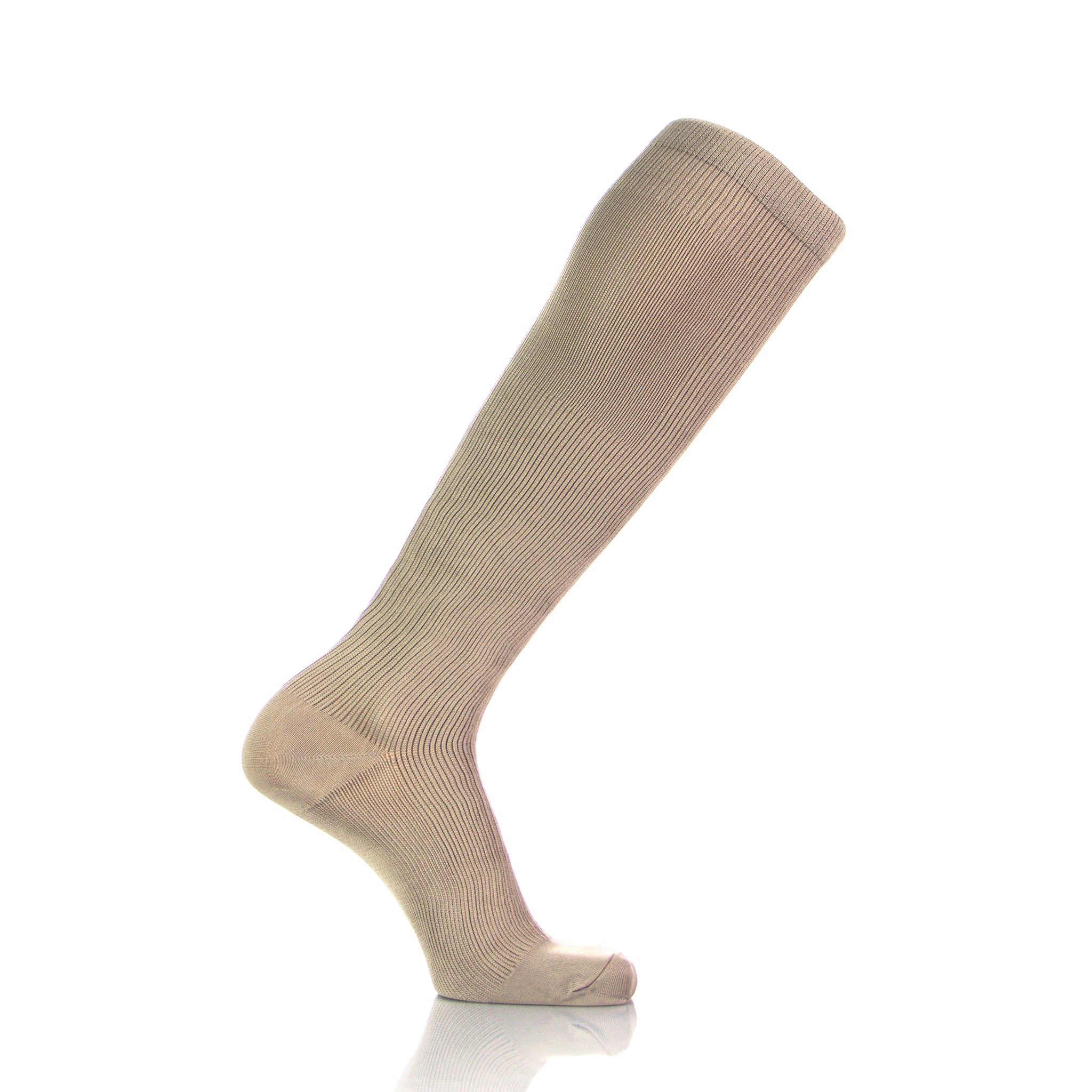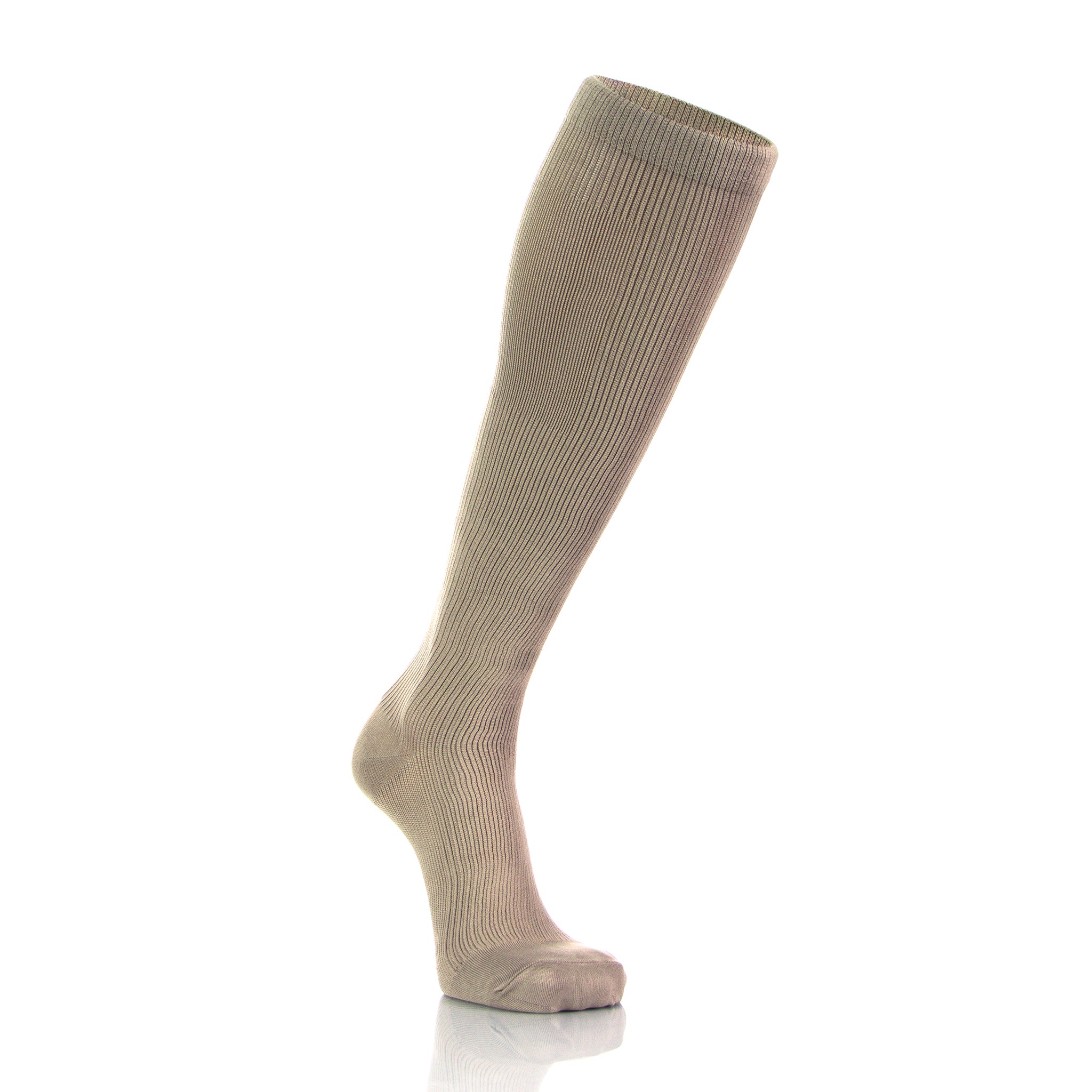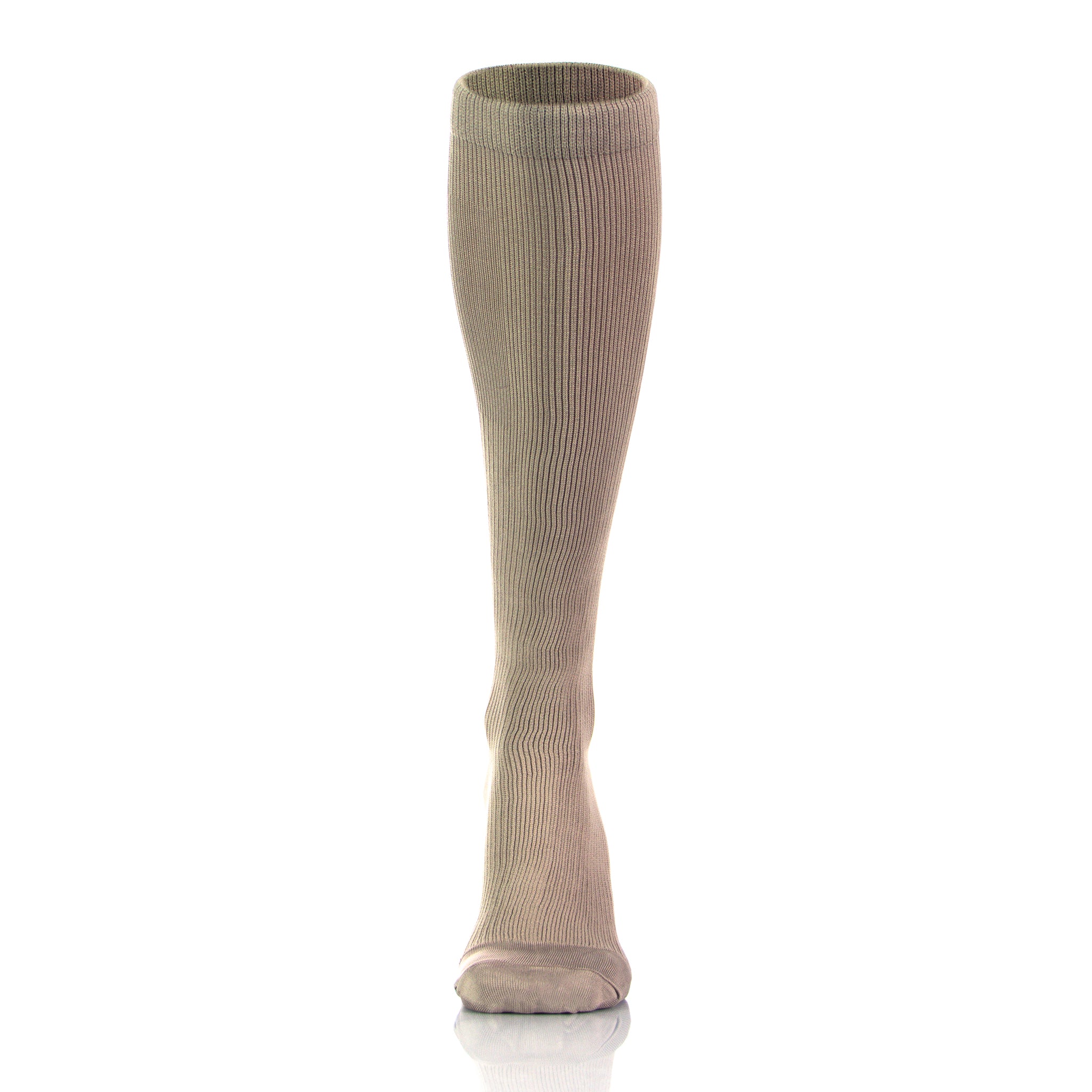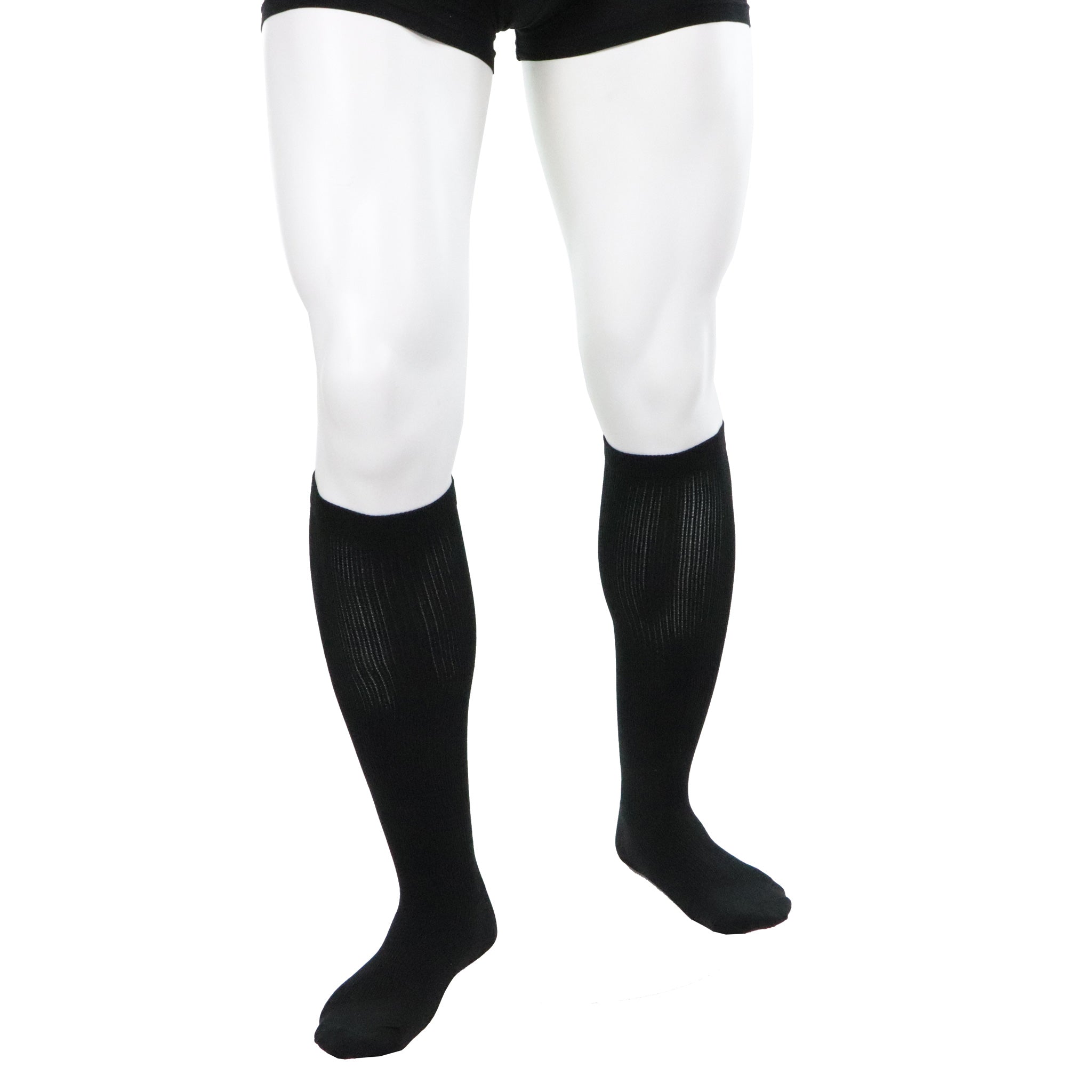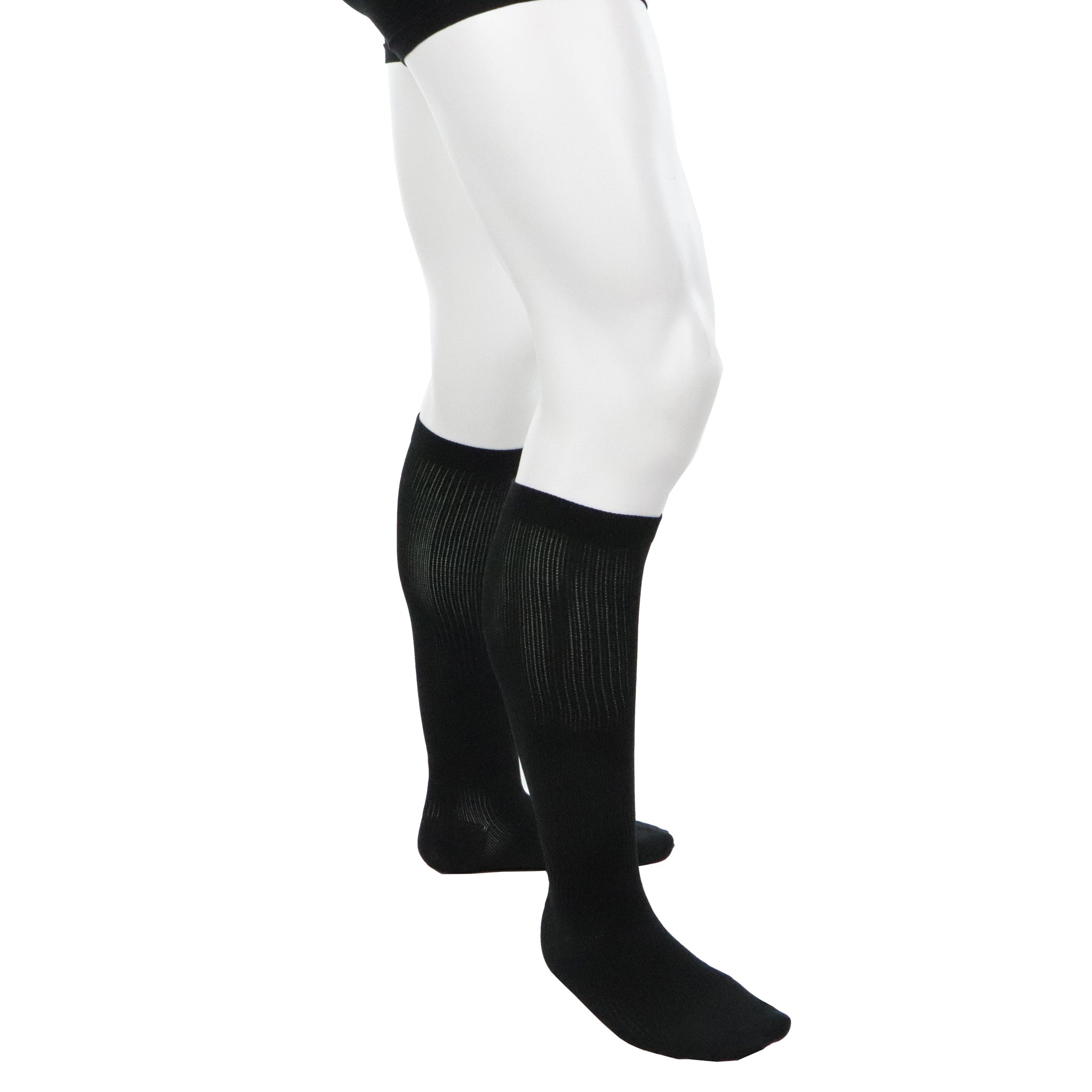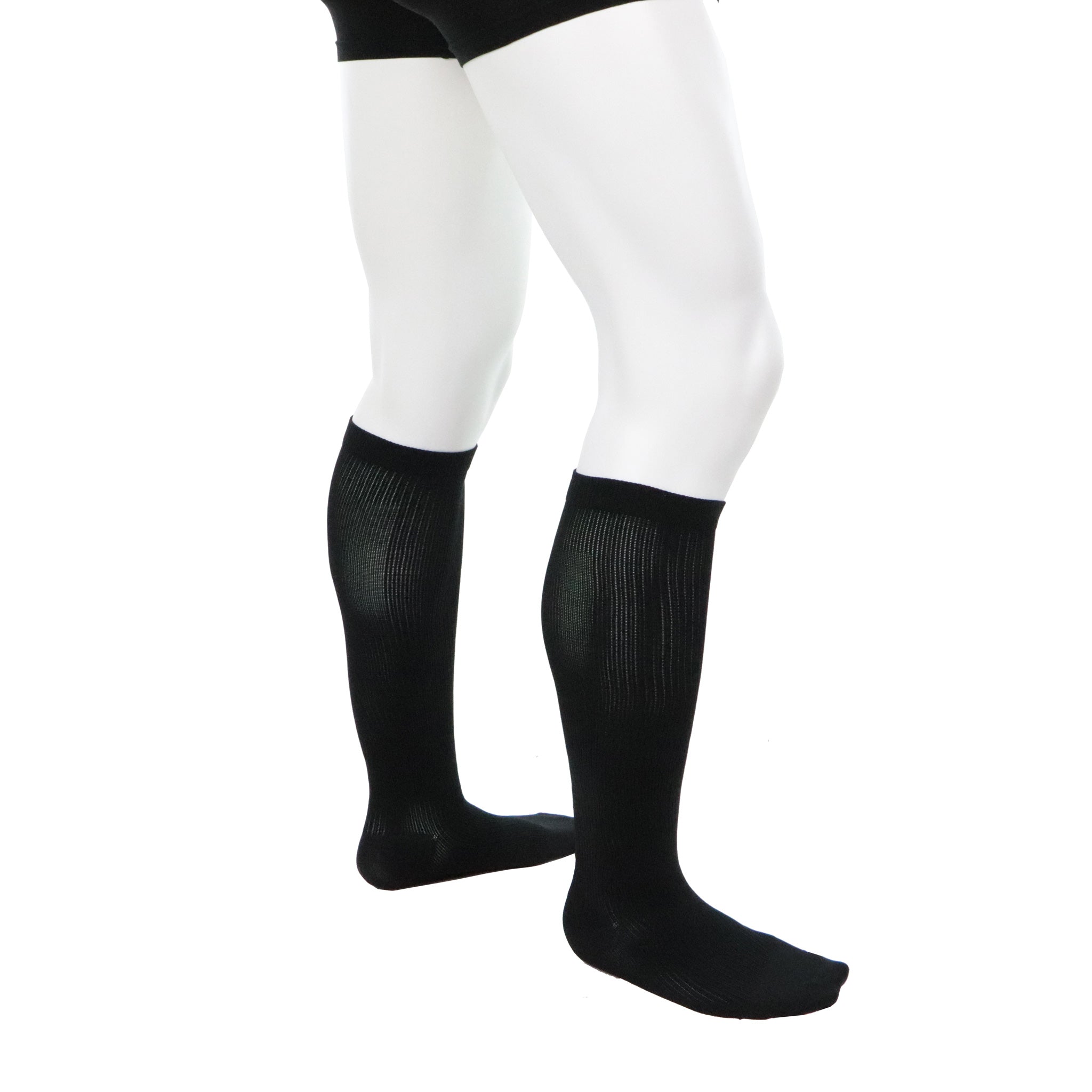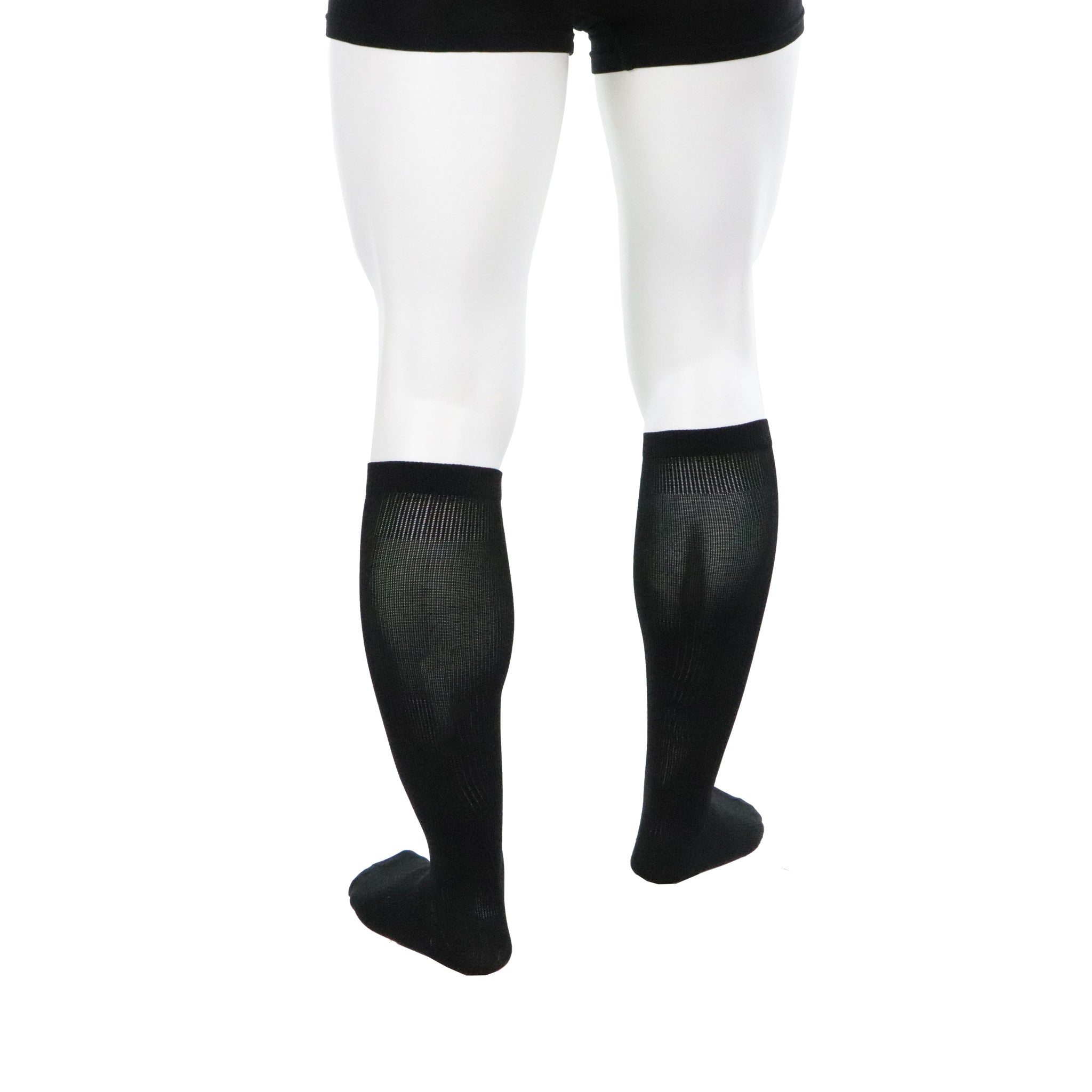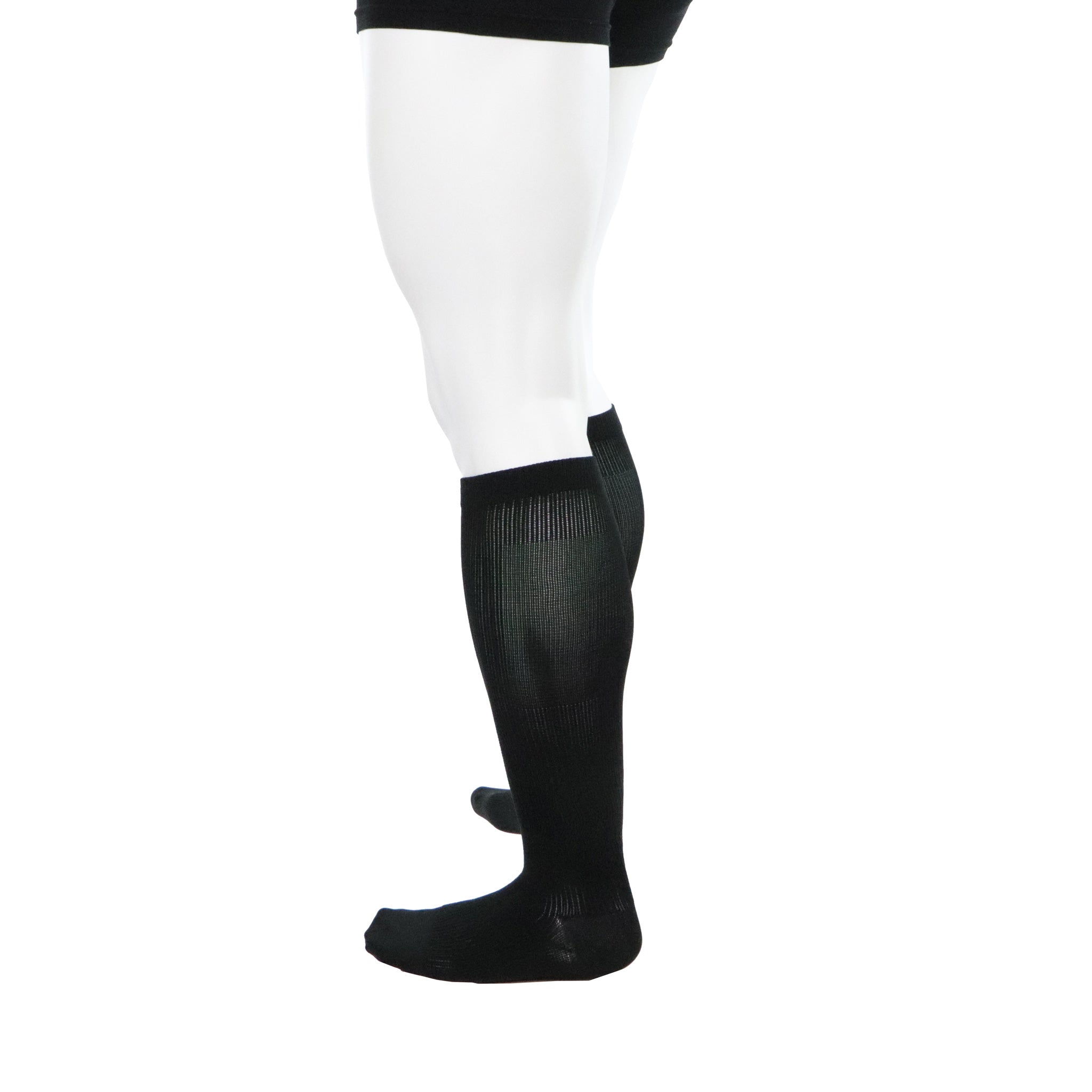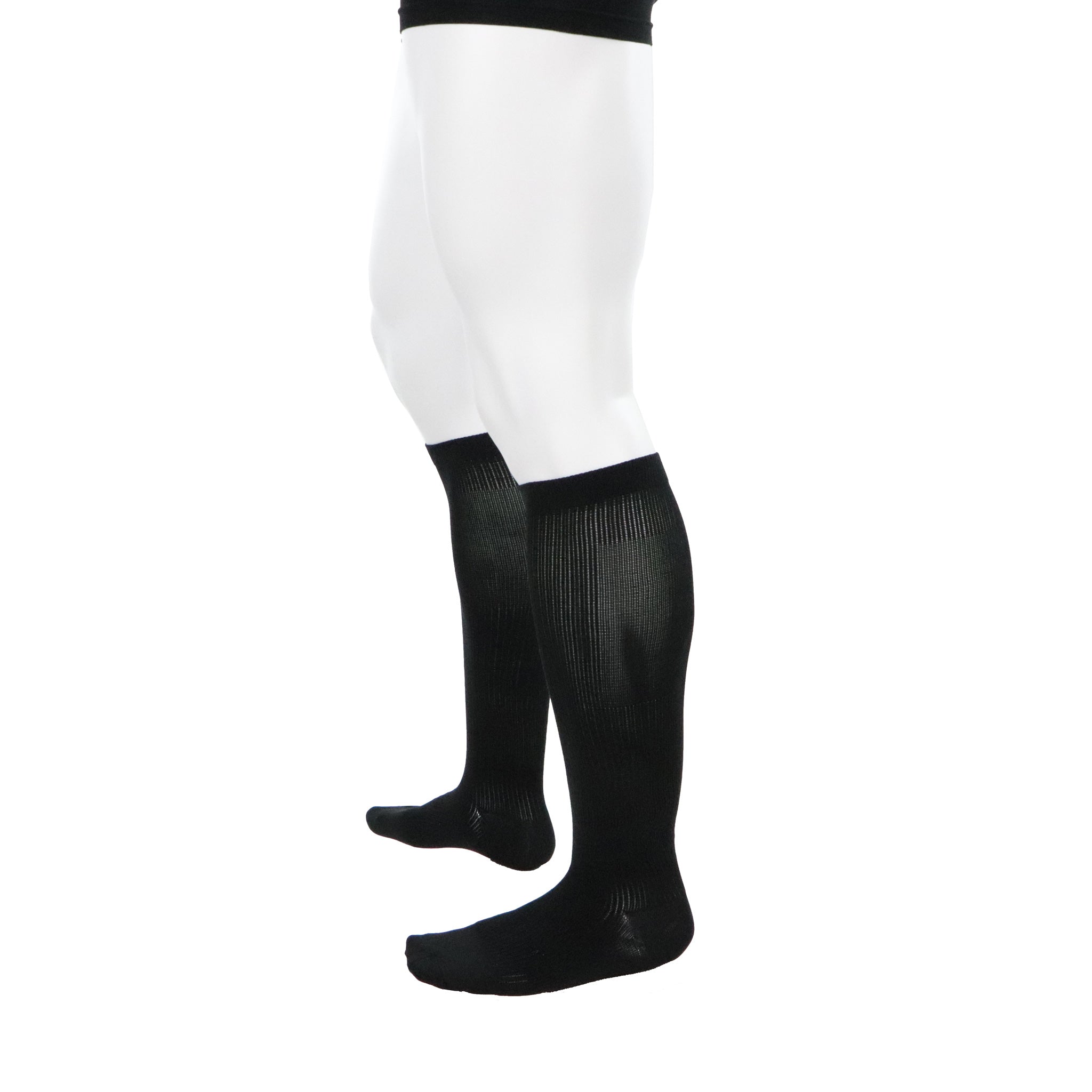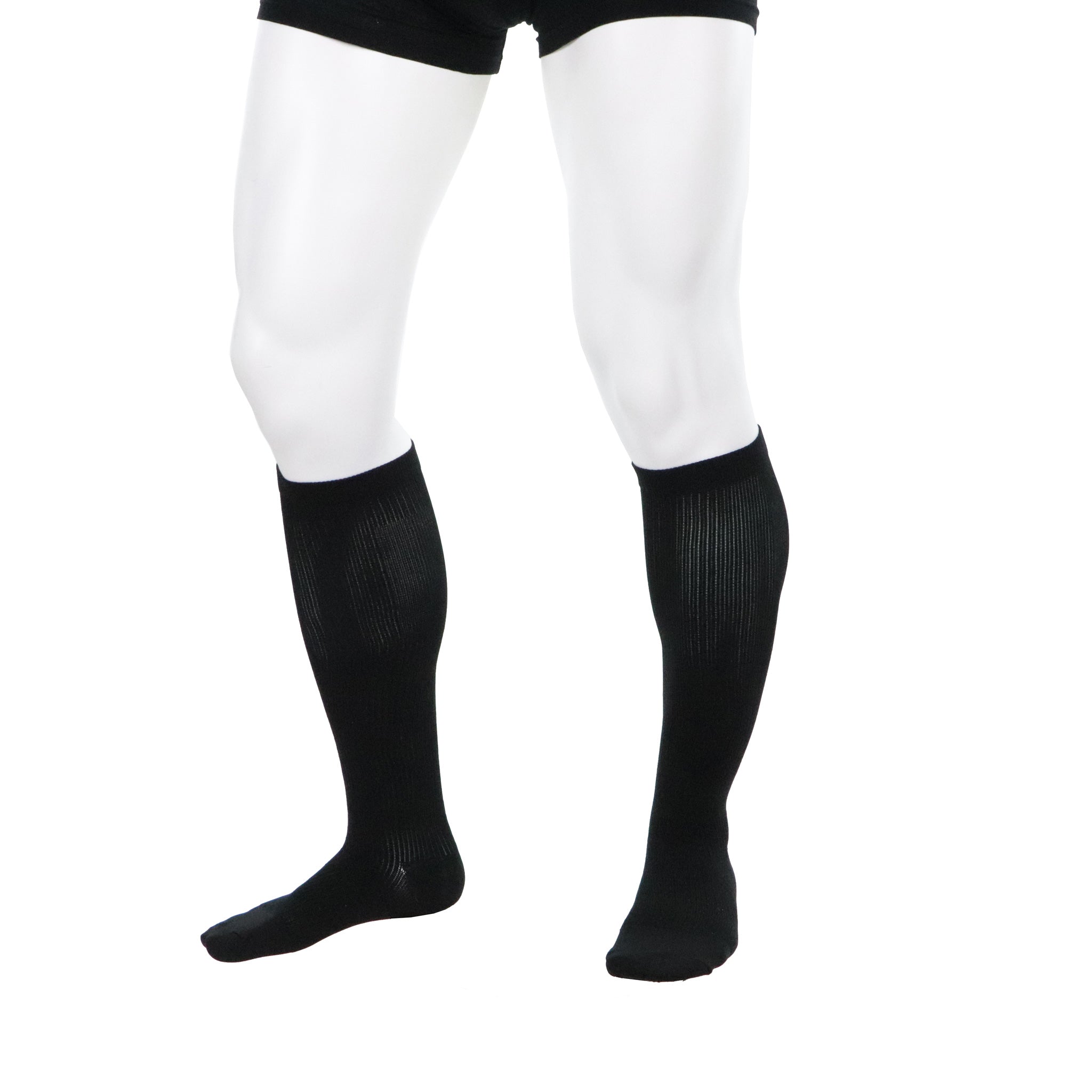 Doctor Brace Actiman Compression Socks Size Chart
Men's compression socks size chart
 How to measure for compression socks
Follow our tutorial below to know how to do sizing for compression socks:
Product Description
Actiman: comfort 20-30 mmHg knee high compression socks for men
The Doctor Brace Actiman are comfortable and measured men's compression socks.
They are designed with a versatile regular men's socks look but with a 20-30 mmHg graduated compression fabric.
They are also available in 30-40 mmHg compression socks. This compression grade is used for more severe venous insufficiency or varicose veins.
Also, these elegant knee high compression socks for men for everyday use are available in these popular colors:
Black
Tan
Navy blue
Brown
If you are looking for men's compression socks with more elastic compression fabric or thigh high style, visit the Doctor Brace full selection of compression socks for men.
What do these compression socks do?
20-30 mmHg compression socks can help improve blood circulation. They also help prevent or treat common mild to moderate venous diseases such as:
Varicosities
Varicose veins at calf level
Leg swelling
Achy legs, etc.
Features
The Actiman knee high compression socks for men by Doctor Brace main features are:
Made in the USA with superior quality graduated compression materials
Graduated 20 30 mmHg compression fabric
Designed to look like regular men's socks
Measured men's compression socks with a precise sizing chart
Two comfort zones at the toe and the heel
Available in male's most popular colors
Comfort large band under the knee
Use
Wearing these men's compression socks helps the legs pump blood better to the heart.
If worn daily, they also help to relieve the following venous disorders:
Spider veins
Varicose vein
Superficial phlebitis
Blood clots (DVT)
Among other common uses of these 20 30 mmHg compression socks for men:
To relieve: swollen ankles, and heavy or painful legs
As

traveling compression socks

, especially on long flights
To wear at work with casual or dressy clothes
Note: for questions about the correct compression grade or length of your men's compression socks, seek your doctor's advice.
Care Instructions

To know how to wash or care for this product, read our detailed care instructions

Compression stockings care instructions

Putting on or removing off your compression stockings, and taking care of them properly will help prevent tears and extend their useful life.

Wearing your compression socks

To put on your compression socks or stockings correctly, follow tips below:

Wear them early in the morning when you get out of bed. This is because your legs are less swollen in the morning.
To put them on, use at least compression gloves. This will help you to avoid tearing your compression stockings and, more importantly, to properly distribute the graduated compression over the ankle and leg.
If you lack strength in your arms, you can use a stocking aid instead of gloves.

Taking off your compression stockings

 To take off compression stockings:

Remove them before going to bed.
Again, use your gloves for taking them off.
If you have one pair of compression socks, be sure to wash them every day. 

How to clean compression stockings?

Washing:

Hand wash your compression stockings with a mild soap, bleach free.
Wring them out gently without pulling them too hard to remove excess water.
It is recommended to always wash your socks before the next use. Not only for hygienic reasons, but it allows to always benefit from optimal compression.

Drying:

Dry flat your compression socks on a drying rack or a dry towel.
Do not use drying machine or heat to dry them, to avoid any damage to the fabric. 

Other tips:

Do not iron
Do not overstretch

Face masks care instructions

A cloth face mask is washable. To wash it without damaging it, follow the care instructions below:

How to wash your mask?

Hand wash your face mask with mild soap. If you are using a washing machine, choose the delicate cycle.

How to dry a face mask?

To dry your cloth face mask, do not use a dryer. Gently wring out your mask and place it on a laundry rack.
How To Put On Compression Socks

Watch our tutorial to know how to put compression socks on. It shows also how to take them off.

This video is also available at the bottom of this page.

Before wearing your compression socks, be sure to use donning gloves or, if needed, compression socks donner.
FAQ

If you have any question about compression socks or other related subject, see our Answers To Frequently Asked Questions.

For any other questions, you can also contact our customer service.

Most common questions about compression stockings or braces

Why Doctor Brace?

Doctor Brace's compression stockings and braces are made with premium materials and modern design to fit every active woman and man. We have the background and the experience...enough to understand the specific needs of every and each user.

How Doctor Brace's compression stockings look like? What are product features?

To see how Doctor Brace's compression stockings look like and to explore their features, watch this video. It also provides some tips on many aspects of compression socks use:

 What are compression stockings?

Compression stockings are medical stockings used in the treatment of venous insufficiency related diseases such as ankle swelling, aching legs, spider veins, or varicose veins. They are also used alone or with other medical treatment to help relieve Phlebitis or DVT (Deep Vein Thrombosis). 

Why I should use compression socks for my Varicose Veins?

If used daily, compression socks in 20-30 mmHg or 30-40 mmHg levels may help relieve varicose veins by applying moderate and graduated pressure on the blue or purple veins in the calf or thigh. The applied compression helps restore better blood circulation by helping to pump blood more normally from the legs to the heart. For more information about which compression stockings to use for your varicose veins or other venous disorder, do not hesitate to seek your doctor's advice.

What

measured

compression stockings means?

Measured compression stockings are ready to wear stockings but made with a very detailed sizing chart to provide an adjusted fit. Well measured compression socks are by far more effective to treat chronic venous insufficiency (CVI) than non measured one. Be aware that not all medical stockings in the market today are measured ones.

What custom fit compression stockings means?

Custom fit or made to measure compression stockings are specially designed for women or men with measures that do not match the pre-measured size chart.

What is a compression level? how I would know which compression grade to choose?

Compression level or degree refers to the level of pressure your compression socks would apply to your ankle, calf or thigh.There are four standard levels of compression stockings: 15-20 mmHg, 20-30 mmHg, 30-40 mmHg or 40-50 mmHg.

What are

graduated

compression stockings?

Graduated compression stockings in knee high, thigh high or pantyhose style; exert decreasing pressure on the legs. The maximum compression being felt at the ankle level. It is important to mention that not all brands of compression socks offer a graduated or gradient compression therapy.

How to measure compression stockings? How I would know size?

To find your compression stockings size, you should use a soft measuring tape to take your measurements, as required by the product sizing chart located in each Doctor Brace product description. Then, once you finished to measure your body contours, try to locate your size in the pre-measured ranges in the chart. 

The video below shows user in details, and step by step, how to size compression stockings or socks:

 

Also, you can read our blog on the same subject. 

How to care for compression stockings? how to wash and dry them?

Taking care of compression stockings can help extend their useful life. To care for your compression socks, follow our tips below:

Wear them with compression gloves or a stocking aid to prevent tears.
Hand wash your compression stockings with mild soap. Do not use washer.
Dry flat. Do not use dryer.

See also our detailed Care Instructions page.

How to put on compression stockings - socks easily?

To put on compression socks more easily, use compression gloves. In addition, these gloves evenly distribute the graduated compression on the legs and prevent damage to the fabric. See this tutorial on how to put on and take off compression stockings:

 

Another option would be to use a compression aid, especially if you have arthritis or if you have a lack of strength in your hands or arms. Stockings aids are particularly popular among seniors.
About Doctor Brace

To get to know us better, read our About Us Page

Doctor Brace is a North American brand. It aims to provide to its worldwide customer base premium graduated compression socks and stockings, knee braces, ankle braces, back braces, or other braces for active people.

At Doctor Brace, We care and understand perfectly the needs of every end-user.

When designing our products, we always do our best to deliver the best value for your expectations:

Top Quality + Effective Product + The Best Price

In reality, it's not a coincidence ... but a question of experience!

Doctor Brace's team has a combined experience of 40 years. Our business culture is based on ongoing research and development and in-depth knowledge of compression therapy and upper and lower body injuries.

We are constantly working hard not only to update the existing product offering of Doctor Brace but also to dynamically expand our product offering to meet all needs.

For Wholesale inquiries about Doctor Brace's products, don't hesitate to contact our sales department.

For more information about our products, browse our website to see our full selection of compression socks and braces.